ABOUT Digital Skills Bank
Skills Bank is a program designed to boost livelihood and employability outcomes, for 10,000 uneducated rural youth every year over the next 10 years, through informal training and development of various digital, vocational and technical skills: that will enhance human capital and lead to long-term gains in employment. An important component of the Skills Bank program is our portal, www.skillsbank.ng , an online human resource platform that showcases each empowered youth with their specialised vocation and competencies, connecting them with individuals or organization in their location that needs their services.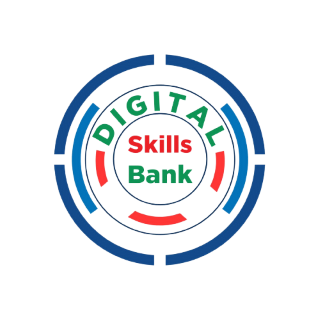 This is a one-stop place for individuals or organizations that needs services such as plumbing, wiring, event decoration, hairdressing, barbing, catering etc. The platform provides the youth beneficiaries with the luxury of connecting to those who need their services at a flexible timeline that best fits their schedule, and with opportunities for them to earn-as-they-go through completed projects.
Objectives
1. To improve the employability rate among uneducated rural youth with no access to formal educational and skills development opportunities.

2. To create alternative channels to support individual growth and personal productivity amongst disadvantaged youth who are not in education, employment or training

3. To improve the capacity and efficiency of disadvantaged youths in bridging the economic gap by providing them access to high demand 21st-century vocations and skills.

4. To enable higher levels of economic productivity and sustainable rural development through the promotion of vocational, digital and technical skills.

5. To support young people to become financially enabled through the creation of a banking identity.
View Website
Gallery
Our Picture Gallery